ActiFormCool® is an ionic sheet hydrogel dressing that reduces wound pain and provides an immediate cooling effect, especially if the skin or wound is hot and inflamed.
ActiFormCool® dynamically responds to the moisture level in the wound, either donating or absorbing exudate, to create and maintain the optimal moist wound environment.
Key benefits
Reduces wound pain by cooling inflamed tissue and bathing nerve endings

Dynamically responds to the wound environment to treat the underlying causes of pain

Removing devitalised tissue by donating moisture to dry wounds and absorbing exudate from wet wounds

Pain is managed throughtout wear time - not just at dressing change

Gentle even on the most fragile skin

Effective under compression therapy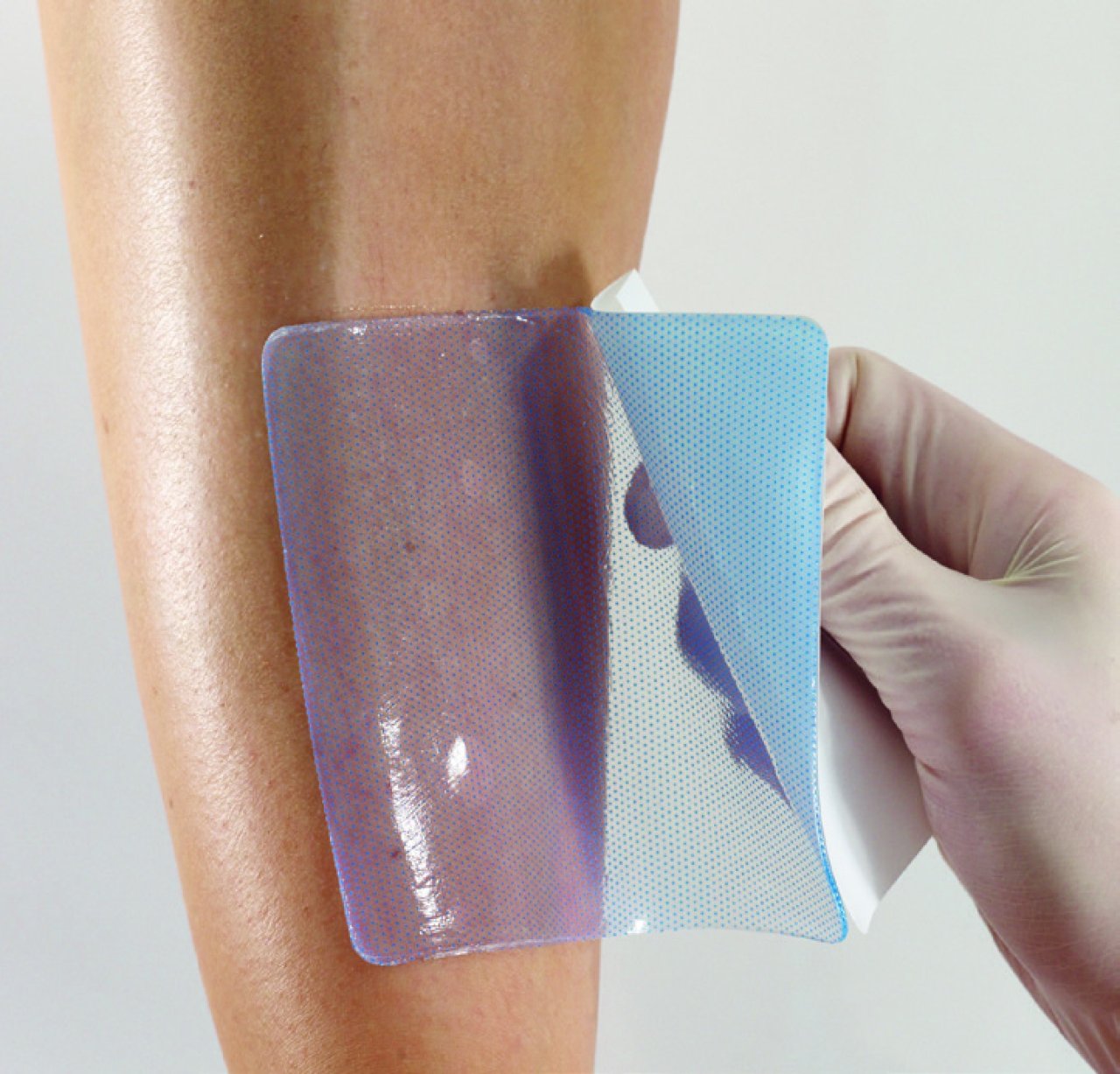 What conditions can ActiFormCool® be used for?
To manage nociceptive wound pain, to assist in autolytic debridement by hydration of necrotic and devitalized tissue and for reabsorption of exudate.
Suitable for painful wounds and skin conditions such as leg ulcers, radiation therapy damage, partial thickness burns and scalds.
It may also be used under suitable secondary dressings where appropriate. ActiFormCool can be used under compression therapy on moderate exudating wounds